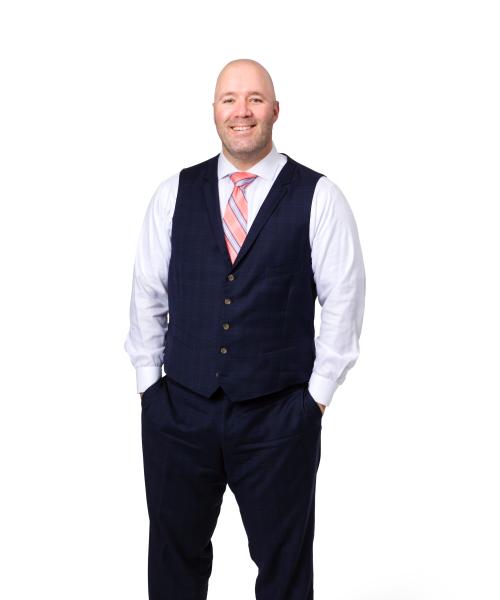 Paul C. Koenig Jr.

| CFP®, ChFC®, CRPC®, RFC®
Personal Wealth Advisor
856-291-0142
Paul Koenig is a Financial Planner with Integrated Financial Partners, (IFP). Along with his team of advisors, he takes an independent, comprehensive and objective approach to financial planning to help ensure that your goals, objectives and risk tolerance are properly considered and managed.  He is a specialist in financial and retirement income planning. This planning includes an evaluation of retirement goals, risk management, investments, education funding goals, asset protection strategies, and legacy planning. It is through this process that he seeks to help identify what is most important to his clients so that the appropriate financial tools and resources can be properly aligned with their goals, despite personal lifestyle changes and external economic factors.
As a CERTIFIED FINANCIAL PLANNER™ practitioner focused on working with successful physicians, business owners, and individuals retiring in the next 10 years, Paul strives to help you gain the confidence that comes from working with someone who understands your financial goals. He is passionate about working with clients to help them address their financial needs and plan for the future. His primary focus is on creating a one-to-one relationship that provides tailored financial options specific to his client's needs. 
Integrated offers comprehensive financial planning services through LPL Financial, a broker/dealer and registered investment advisor. It is through this firm that Paul and his team can deliver a wealth of resources to assist clients in planning for their future. Paul helps clients build wealth and position their investments properly through the use of tax-advantaged products and strategies. Paul has committed to adhere to the principles of integrity, independence, competence, fairness, confidentiality, professionalism, and diligence when taking care of clients. A firm believer in education, Paul aims to help provide advice and direction so you can make the most informed decisions.
Paul has been recognized as a Five Star Wealth Manager from 2013-2019, in both New Jersey Monthly and Philadelphia Magazine, an annual honor given to less than one percent of wealth managers out of a population of over 49,000 registered financial services professionals in the Philadelphia region.
Award based on 10 objective criteria associated with providing quality services to clients such as credentials, experience, and assets under management among other factors.  Wealth managers do not pay a fee to be considered or placed on the final list of   2013 - 2019 Five Star Wealth Managers.
CRPC conferred by College for Financial Planning.